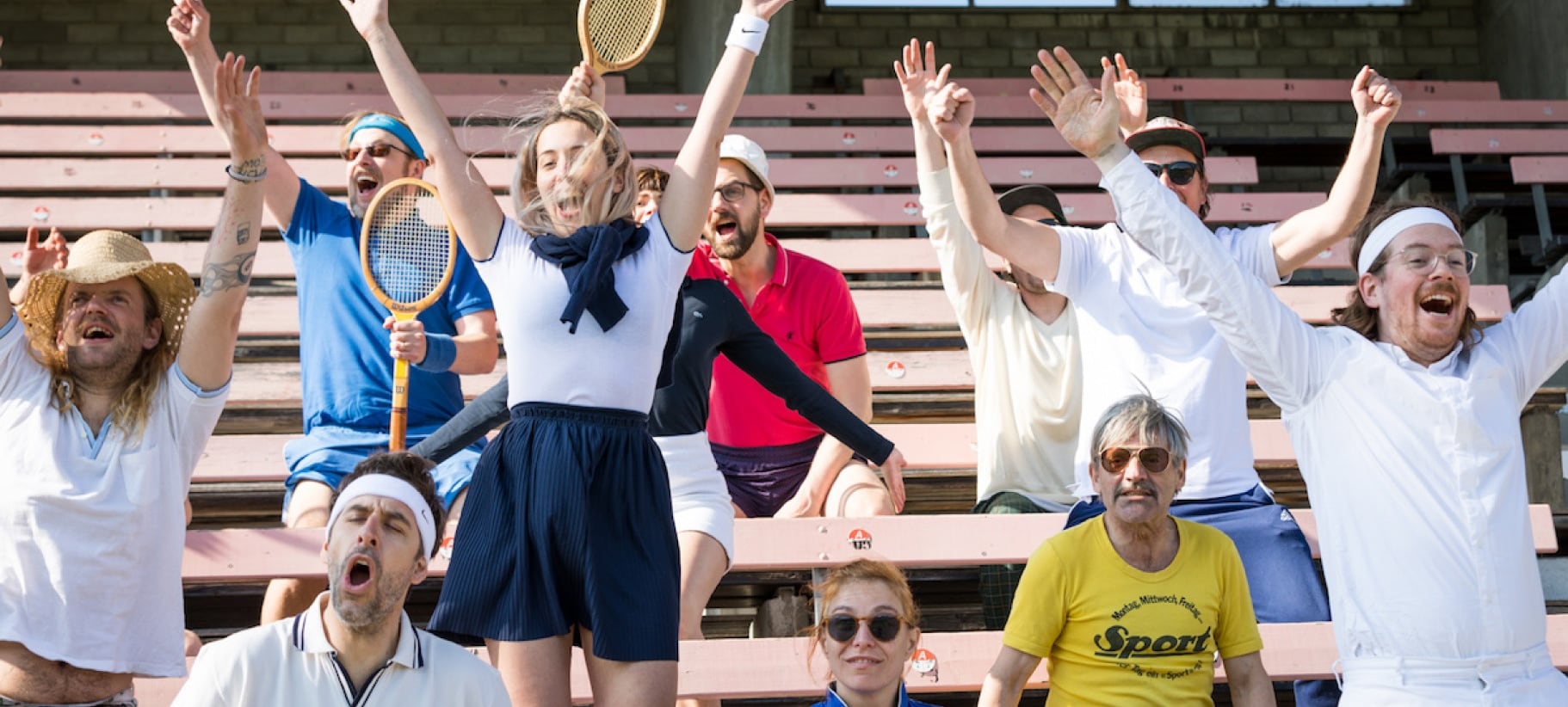 Sports funding made easy
Get inspired!
wemakeit loves sports
Together with wemakeit, you can achieve your goals - or go far beyond them. With us, you can fund your project with a crowdfunding campaign or simply collect donations. Check out how many others are doing it and let yourself be inspired by it!
Rallye Aïcha des Gazelles

Soutenez notre duo au Rallye Aïcha des Gazelles du 4 au 19 avril 2025 au Maroc. Un challenge sportif féminin qui conjugue navigation, éco-conduite et surpassement de soi en plein désert!

Trainingslager Nachwuchs

Unsere jungen Mitglieder*innen bringen während den Trainings, Wettkämpfen und Leistungsprüfungen Höchstleistungen. Wir wollen dies mit einem Trainingslager belohnen. Dort finden nebst den Trainings am Morgen diverse Ausflüge und Unterhaltungen am Nachmittag statt.

Gemeinsames Trainingsweekend

Wir sammeln für ein gemeinsames Trainingsweekend. Wir finanzieren damit unsere Verpflegung wie die Miete der Halle für alle Mannschaften

Feldschützenverein Aesch ZH

Vereins T-Shirts Nachwuchs

Wir möchten unsere Nachwuchsschützen mit einem Vereins T-Shirt und einem Vereinspullover ausstatten. Die Kleider sollen die Vereinszugehörigkeit und Wertschätzung unseres Nachwuchses steigern und fördern. Mit ihrem Einsatz und ihren Resultaten machen sie uns grosse Freude.

Neue Trikots müssen her!

Nach 3 hart umkämpften Saisons mit auf und abstieg sind die Leibchen unseres Vereins mehr als durch. Darum wollen wir uns für die kommende Saison mit neuen Tenu und bewährtem Erfolg präsentieren!

Reise

Wir möchten zu unserem 30 Jubiläum eine grosse Reise machen. Da die Lage schwierig ist und unsere Saison ausgefallen ist können wir noch nicht definieren wohin es gehen soll. Wir wissen nur es soll unvergesslich werden.